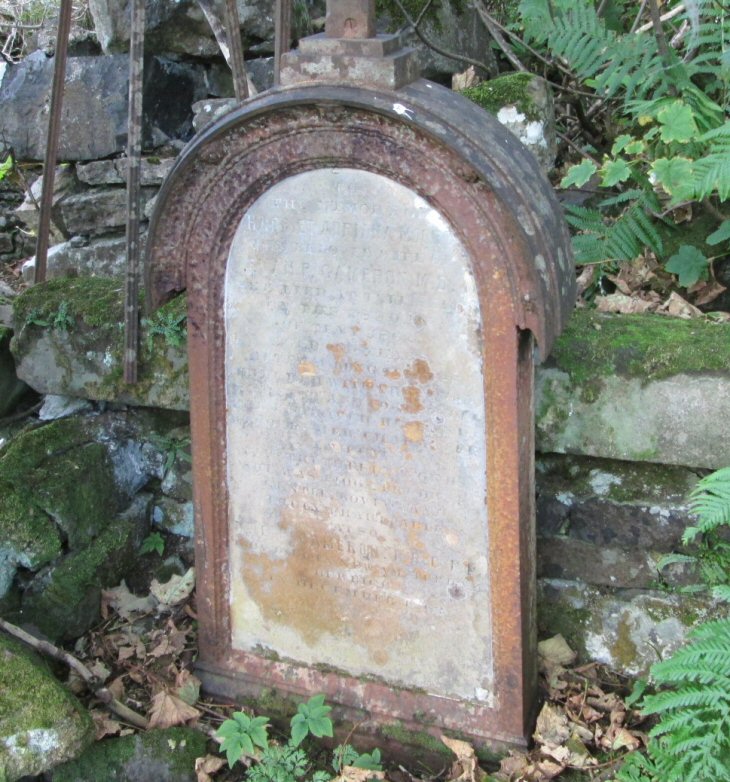 Harriet (Moore) & Evan Cameron.
To/the memory of/HARRIET ADRIANNA MOORE/the beloved wife of/EVAN P. CAMERON M.D./she died at Talisker/on the 28 day/of May 1862/aged 44 years/after a long illness/endured with Christian/patience and fortitude/her bereaved husband/records her character/in few/but truthful words/She was pious, prudent/gentle, loving and/truly chaitable.DR E. P. CAMERON FRCPS/who died in New Amsterdam, Berbice/in December 1862.

Picture Added on 16 January 2014.



---