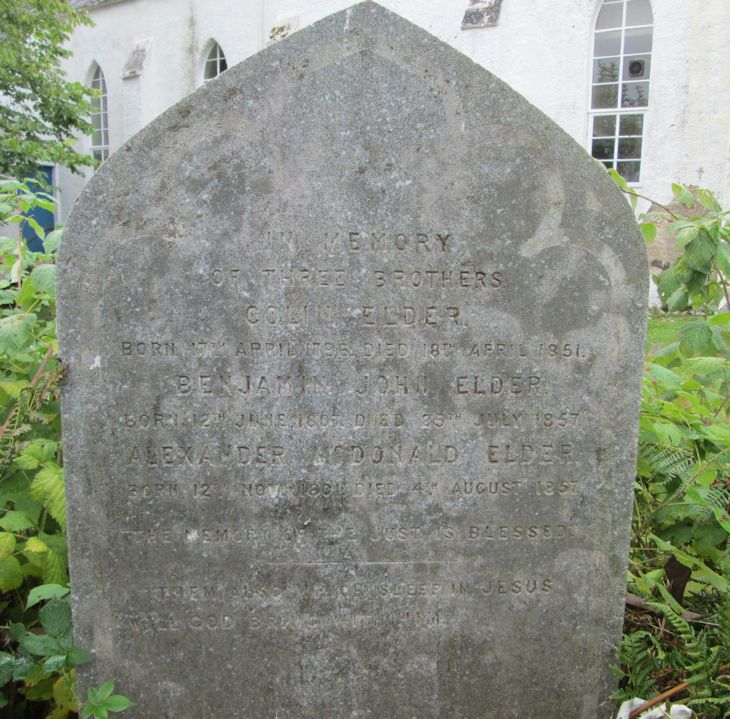 Colin, Benjamin & Alexander Elder.

In memory/of three brothers/COLIN ELDER/born 17th April 176, died 18th April 1851/BENJAMIN JOHN ELDER/born 12th June 1807, died 25th January 1857/ALEXANDER McDONALD ELDER/born 12th Novr 1801. died 4th August 1857.

The memory of the just is blessed./Them also which sleep in Jesus/will God bring wit him.
Picture Added on 20 September 2014.


Comments


---