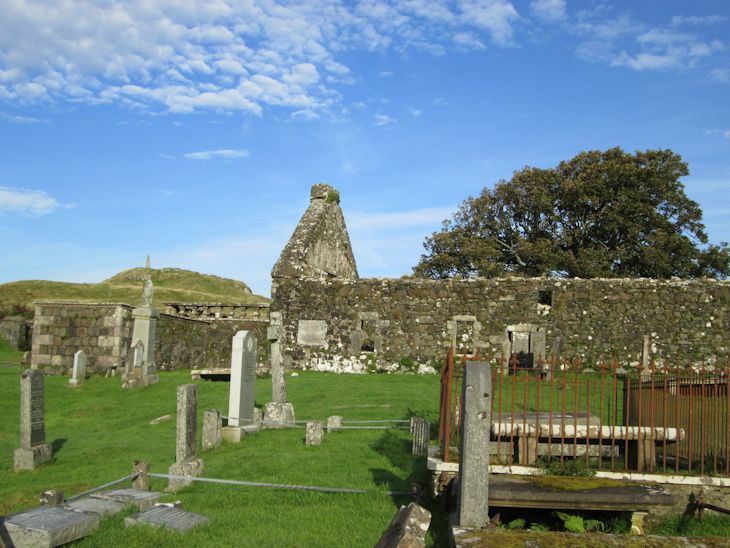 Dunvegan Old - St. Mary's

This old burial ground sits on a hillside next to the main road to Portee out of Dunvegan.

The church was superseded by Duirinish Parish Church in 1832.

On the top of the hill behind is a tall standing stone erected by the community to celebrate the 2000 Millennium.
Picture Added on 01 May 2014.


---